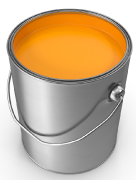 LE Painting & Services is a well established business in South Florida since 2001.  We proudly serve Broward county, Palm Beach and Miami Dade.  We've offered the finest craftsmanship and quality for almost two decades. Our professional team is dedicated to QUALITY & DETAIL from start to finish. Customers satisfaction is always our number one priority.  We have strong procedures and processes in place to ensure a high quality finish on a consistent basis.  We have satisfied customers ranging from residential homes to large commercial facilities.  When it comes to professionalism and customer service, we are unmatched!
We are Licensed and Insured
Awe Inspiring
The best way to get to know LE Painting is to hire us. We guarantee that you will blown away by our unwavering commitment to delivering what we promise and a little bit more.
Meticulously Executed
From the initial planning, to the samples, to the job setup to the actual work.